Gnocchi with Pesto and Canned Italian Tuna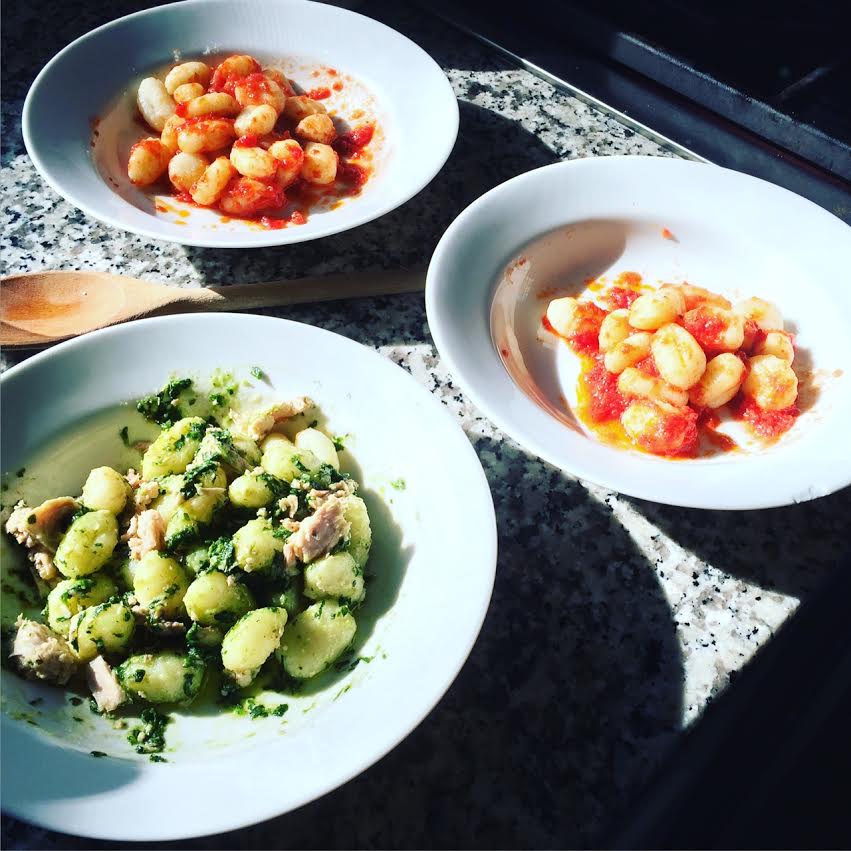 Cook:
Vincent Scordo - Scordo.com
1 pound of gnocchi
1-2 cans of high quality tuna oil packed in olive oil
1 -2 cups of fresh pesto sauce (experiment with the amount of sauce depending on which ingredient you want to stand out - tuna or pesto)
Grated Parmigiano-Reggiano to taste
Extra olive oil when combining the ingredients
In a large bowl combine the ingredients gently. Add cheese at the end and mix gently one more time. No heating or baking required.