Grilled Shrimp with Rosemary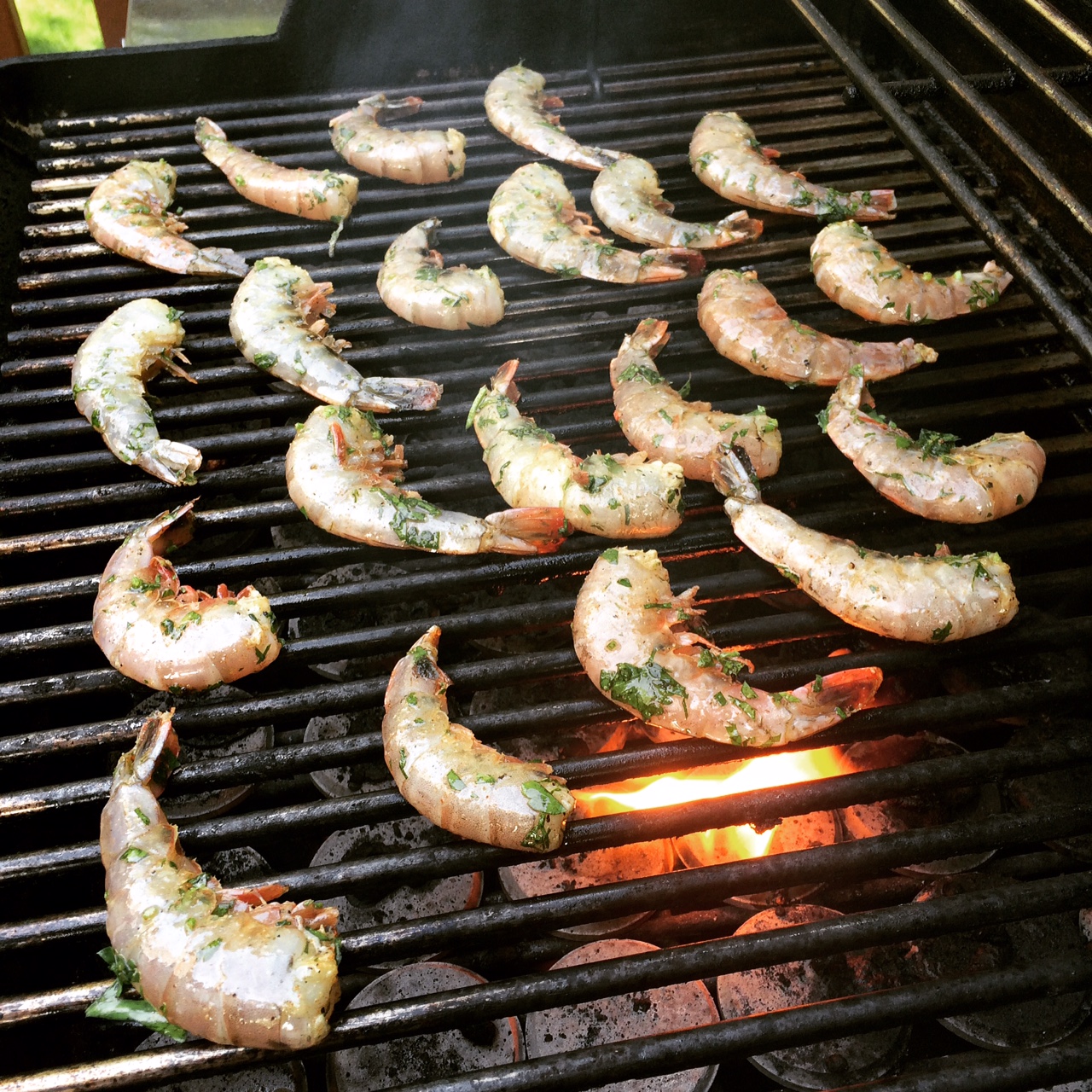 Cook:
Vincent Scordo - Scordo.com
Extra virgin olive oil
Kosher salt
Freshly ground black pepper
Rosemary branches, 8 inches long (and if possible soaked overnight in water)
15-20 large wild shrimp or prawns (keep shells on)
Parsley fined diced
Heat up a large grill.
In a large bowl combine oil, salt, pepper, and diced parsley.
Add shrimp and mix with hands.
Skewer shrimp with rosemary branches. Grill each side for 4-5 minutes on high with grill with lid closed (add a few minutes to each side during the grilling process if your shrimp or prawns are very large).