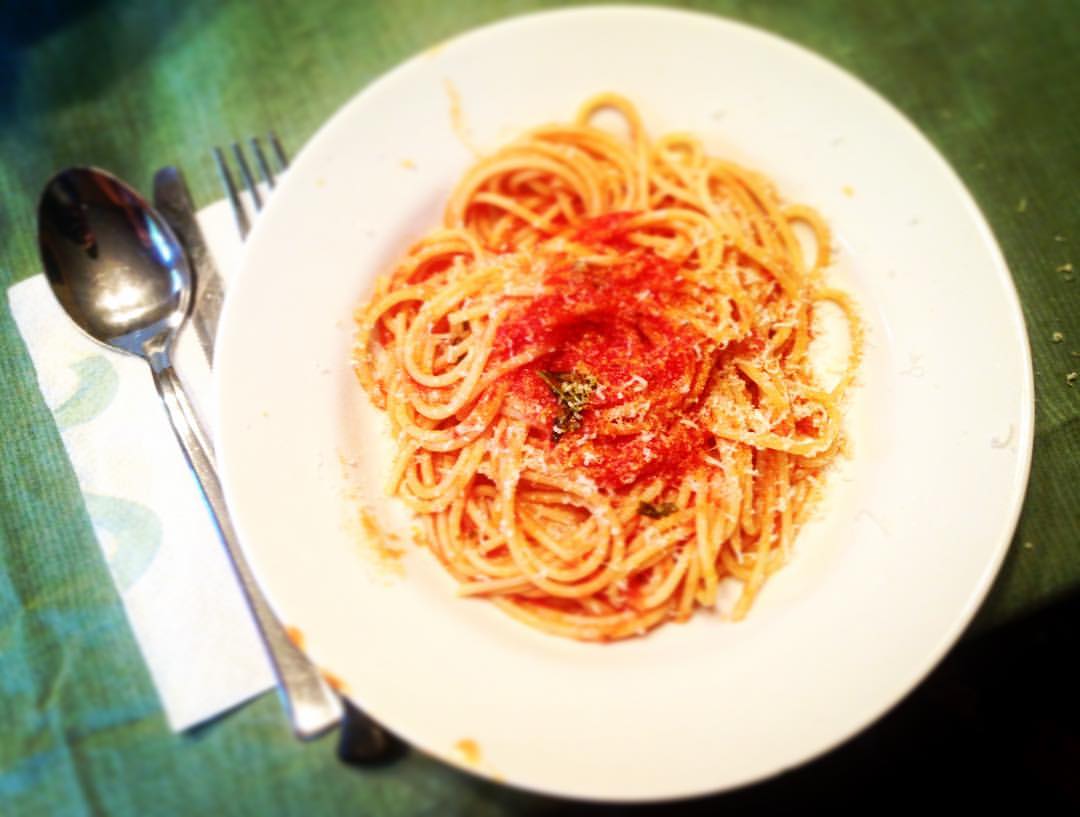 Pasta all'Amatriciana Recipe
Given the recent earthquake centered in and around the town and comunes of Amatrice in the province of Rieti, in northern Lazio, we thought we'd post our recipe for Pasta all'Amatriciana which is referred to as Sugo all'amatriciana or alla matriciana.
This traditional Italian pasta sauce is made everywhere in the Lazio region near Roma and is based on guanciale (or cured pork cheek – here's our recipe for Homemade quanciale), dried or fresh red peppers, pecorino cheese, and tomatoes.  The quanciale in the dish adds a wonderful depth of flavor, though if you can't find it then pancetta makes a good substitute (which is readily available in most supermarkets these days).

Pasta all'Amatriciana
Bucatini All'Amatriciana
Cook:
Vincent Scordo - Scordo.com
Ingredients
About a ¼ - ½ cup of ½-inch strips of quanciale
1 cayenne pepper, chopped roughly.
½ cup dry white wine
1 bottle of passato
Lots of fresh ground black pepper
Grated Pecorino Romano
Kosher Salt
Fresh Basil
1 pound of bucatini or spaghetti
Process
In a large pan, saute the guanciale and red pepper - you are looking to render the fat from the guanciale (this will take 5 - 7 minutes). Add the white wine and reduce the sauce - this will take about 5 minutes.. Add the passato and simmer for 40 minutes,
Bring the cooked pasta to the pan with the sauce and combine. Add freshly cracked pepper, cheese (to taste), a dash of very good extra virgin olive oil, and basil.