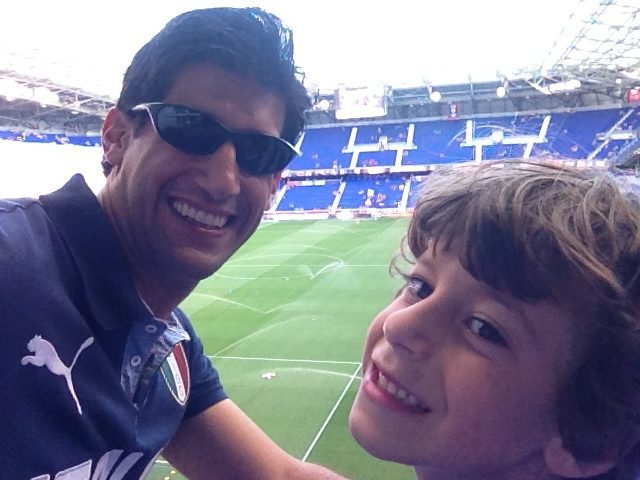 Scordo.com – Italian Food Recipes and Culture
I'm Vincent Scordo and the aim of our site is simple: The Italian Life for Everyone.
Specifically, Scordo focuses on Italian food, recipes, culture, cooking,  product reviews, and most anything having to do with how to live life the Italian way (click here to read through some of our top articles).  You can contact us here
On the biographical side, I'm a first generation Italian-American and the son of immigrant parents from Pellegrina (Bagnara Calabra), Calabria in southern Italy.  My parents taught me how to eat well, work hard, excel with humility, lead a meaningful and good life, and, yes, live like an Italian!  Papa and Mamma also taught me about perseverance, craftiness, and compassion.  Here's my view on the Italian-American experience.
I'm not a trained chef or critic, rather a regular guy from New Jersey who's been influenced by his southern Italian culture and tradition.  Click here for an article about Scordo from the University of New Hampshire Magazine (our Alma mater) or read about the importance of preserving Italian recipes here.  I've written countless recipes from pesto sauce to arancini, given how-to advice to recent college grads and first time homeowners taking on renovations , reviewed Italian specialty products (like salumi) / books / foods, and waxed philosophically on how to save money and live a practical, yet high quality, life!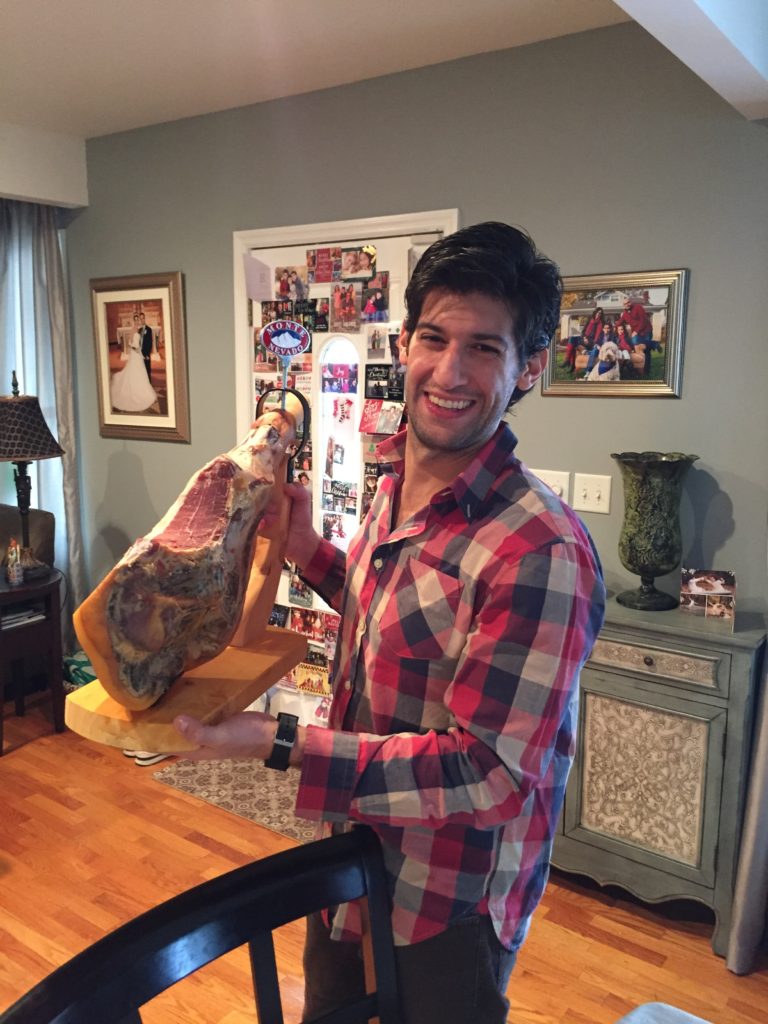 I'm a decent tennis player and all around athlete, wine lover, amateur cook, and die hard soccer fan (who wishes he had the talent to turn pro at 17 and take one of the elite European soccer leagues by storm!).  I studied philosophy, linguistics, psychology, and cognitive science and wrote my undergraduate thesis on the mind/body problem and what neuroscience can teach us about mental states; I'm still very interested in the field of cognitive science and how the brain works.  When my thesis advisor mentioned he mentored David Foster Wallace and that he was a philosophical genius (yet turned to a writing career) I thought a career in academic philosophy, while romantic, wouldn't be a smart choice.
I've worked as a research assistant at an Ivy league university, a project manager and UI Designer at an Internet start-up and consulting firm, an interactive media director at an advertising agency, a usability and web marketing manager at a German car company, brand manager at a consumer product testing and advocacy organization, digital director at a global consumer electronics manufacturer, and digital director at one of the largest humanitarian and relief organizations in the world.  As a teenager and college student, I worked as a garbage man, janitor, landscaper, travel agent, web production specialist for a climate change think tank, sandwich maker, and maintenance man at woman's clothing shop.  My wife tells me I make sense on occasion, but please challenge my assertions and advice with a comment and email.
Oh, Scordo means both garlic and forgetful and I have both a poor short term memory and a love for garlic (my breath is fine, by the way), so the name must be appropriate!  Finally, all the food (unless otherwise noted) has been cooked by me (and on occasion my wife or mother) and the photos have been captured with a Canon PowerShot SD900 Titanium. Occasionally, we use an iPhone to capture photos (I know we need to stop, but the best camera is the one that's with you).
Testimonials
Vittoria: "Vincent thank you for keeping the Italian culture alive with sites such as yours. I grew up traditional Italian (calabrese)…I was actually born there. Grew up in Toronto. Following your site brings me back to when we made sausage, Christmas desserts and pasta with my mom. I lost my mom 5 years ago and really miss doing these things with her. I still try to keep the traditions alive because my mom passed down so many wonderful recipes to me and more importantly her love for food and feeding the people we love. Thank you once again for this beautiful site. God Bless you and your wonderful family."
Maria: "Thank you for sharing the beauty of our culture with the world. I am finishing my PhD and living alone for the last eight years as a grad student. As soon as this phase of my life is over, I look forward to reconnecting with my roots. My mom and dad live in Montreal and I am in Mississippi. 🙁 This page and your website will help me rediscover all the Italian in me. 🙂 Cheers!"
Sunda:  "Thanks for all you do. Love your website and food. Makes me miss my folks so much! Oh the canning tomatoes, my mom worked for hours doing that! I wonder if we're somehow related? My dad is Antonio and has 11 sisters /bros. We grew up in north west PA. Thanks for taking time to make such an awesome website! You're great!"
Laura:  "I came across your page and I think I am in love….all the lovely food pictures alone make me happy…."
Mariann:   "I just want to thank you I really enjoy your web-site!!!!!♥  this is real calabrese!!!
Patricia: "I'm licking my screen right now!"
Jim:  "I make your Zeppolis for the students at ASU all the time. They can't get enough."
Debbie:  "Just happened on this site….L.O.V.E I.T.!! Going to Italy for first time with my husband 4 adult sons and my father this Fall. My dads still has family there….your site is getting me excited! And I live to cook!"
Sunday at the Giacometti's:  "Beautiful. Just found your page."
Elizabeth:   "All of my favorites, just wonderful!"
Linda:   "Oh My, Vince, you live so very well. Long life and good health to you and your loved ones ♥"
Jane:  "Mama Mia! My friends, Joseph and Bonnie just told me about this site!"
Anthony:   "Love the finance tips, I lived that (Italian life) growing up. My father being from Pellaro Curduma, Reggio Calabria basically lived by those rules. He NEVER throws anything away either, he will weld a broken shovel before throwing it away. I love Scordo, it reminds me so much of my life and my family."
Carmen:  "This is just a note to say I just stumbled across your web blog and think its great! We share the same philosophy on Italian food. Everyone should have access to all that the real Italian kitchen has to offer!"
Linda: "Vincent, just wanted to take moment to thank you for your wonderful site. I keep coming back to it time and again. Mostly for the great information, but also for a peek into the life of an Italian American. Family and good food are timeless. It's the same whether from the 50s when I was kid or now. I think that pickled eggplant and canning tomatoes in August is in our DNA. There are other Italian food sites, but none as informative or as enjoyable as yours. Thank you for the time and effort."
Colorful tiles are used all over southern Italy as labels for private homes.
Bylaws
Recently, I've been approached to offer my personal opinion on products that relate to the overall theme of Scordo.com, including food, home products, and Italian fare.  Moreover, I do occasional ask for product samples so that I can review highly relevant items for my viewers that I would normally not be able to secure because of cost.
What follows is a disclaimer that asserts that my editorial goals for articles relating to sample products are unbiased and objective:
I aim to mention as overtly as possible whenever I'm trying a sample item.
I will never accept payment to write about a particular topic or item.
Whenever I mention an explicit brand or product it's because I believe in the item and it has worked well given my personal, individual, experience (I am always honest and let all brands know upfront I may not like a product, even if it fits well with Scordo.com).
I would never artificially promote an item; my reputation is on the line and I would never want to jeopardize the trust of my loyal audience.
The views expressed herein are solely my own and should not be attributed to my employer in any way. This site is not maintained utilizing my employer's resources or on company time.
For the full release on the FTC's recent revision to its Guides Concerning the Use of Endorsements and Testimonials in Advertising click here.
Note on Photography
I'm not a food stylist, I take photos of the food I cook and therefore some of the photos will look nice and some will look, well, like cooked food.  We focus on cooking food and recipes, not taking the perfect photo.  I hope you understand.
Credits
Logo design By:
Hosting and technical help provided by: